Watch
hello everybody

this is my contest entry for

's Four Elements contest!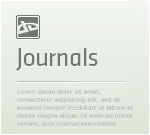 4 ELEMENTS CONTEST - 1 MONTH LEFT!SPECIAL DONORS
(who donated at least 500 or a 3 months dA Premium Membership)

CONTEST CREATED BY:

Contest Starts:
TODAY!! July 14th 2012

Contest Ends:
September 9th 2012 (23:59 gmt +1)

THEMEYou have to represent =ElephantWendigo's Original Characters (List here: http://audreydutroux.deviantart.com/journal/27594031/) following the theme "FOUR ELEMENTS".
The Elements are: FIRE, EARTH, AIR, WATER.
You may use just one element, 2 or more, or all of them in the same image or literature piece, but remember that the characters must be the focal point of the image.
The FIRE Element could be represented by match, explosions, smoke, torch, lava, s
I really couldn't decide If I should entry with a black&white or colored version so later today I'm going to upload also the other one
I decided to choose the Deer God and the Earth Element; I attempted to show the bound of nature and animals incl. people.
oh gosh this is so exciting

it's my first time taking part in a contest here, wish me good luck! *If You're not one of the contestants, that it xD*
I used a shopping magazine for gardeners as some reference

D
about 11 hours, mechanical pencil B pentel leads